Dystopian Science Fiction-like musical landscapes, neon skylines and cyberpunk nights with acid rain. That's the sound of Code Elektro.
Code Elektro is a critically acclaimed electronic artist from Denmark. The music is characterized by the use of analog and digital synths – arpeggiators and sound design. It could sound like something from a modern Blade Runner, Stranger Things or TRON.
Similar artist are Tangerine Dream, Jean-Michel Jarre, Survive, Vangelis, Carpenter Brut etc.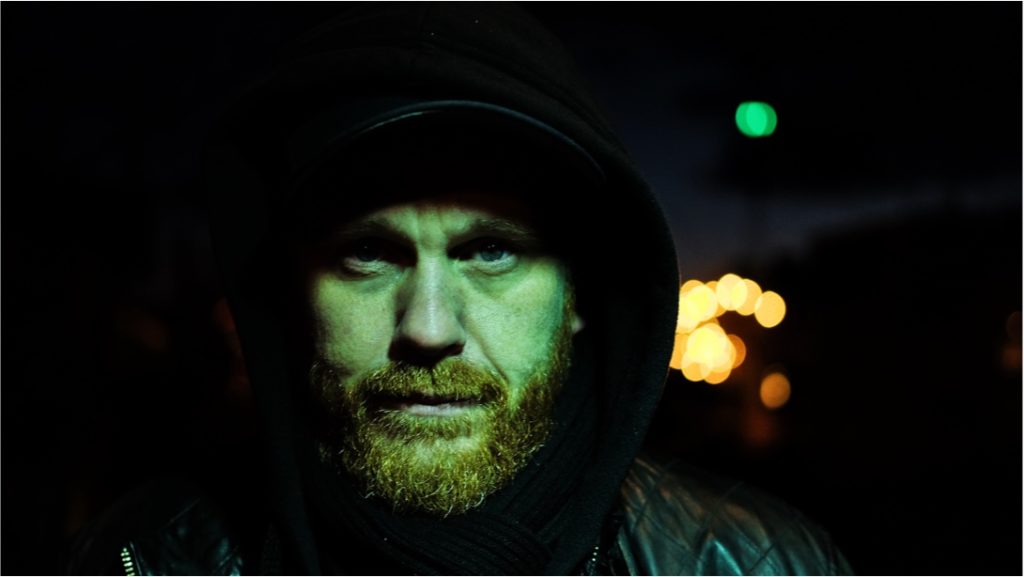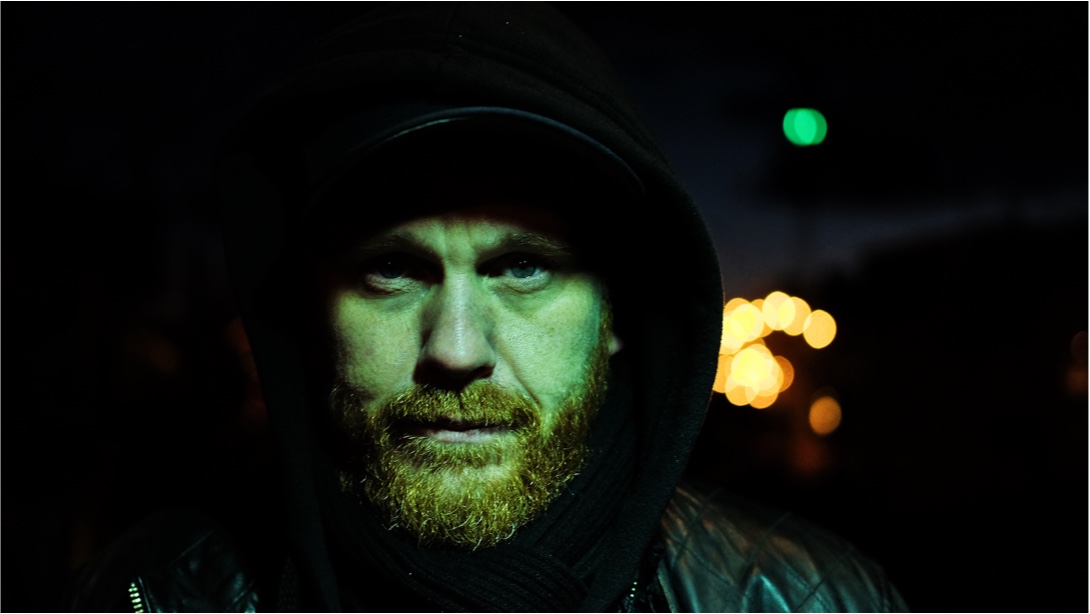 March 23rd, 2015 Code Elektro released the critically acclaimed debut album, SUPERSTRINGS
This debut album was a great succes and was nominated for a GAFFA AWARD for Best Danish Electronic Album 2015.
The cover design for Superstrings were created by Niclas Mortensen (logo) and Kilian Eng (illustration). Kilian Eng is very well-known graphics artist with a special interest in Sci-fi and surrealism.
June 3rd, 2016 Code Elektro released the album: "WOLF".
This album was a concept album, that mixes themes such as technology, the future and the role of man in relation to nature. Each track on the record describes a feeling or action – and all of the tracks describe an adventure. From the initiation ritual in the wolf den, to the Scandinavian nature, storm, darkness of the night, the city lights – and to the final transformation.
The album, "WOLF", was nominated for a GAFFA Award for Best Danish Electronic Release 2016. 
Artwork for WOLF was designed by Jon Gotlev.
September 29th, 2017 Code Elektro released "TRIADS".
The title "TRIADS" has two meanings:
A triad is a group of three, and this is album number three
Triads can also mean Asian crime syndicates originating from China in the 18th century. The album has an Asian concept throughout the album.
Just like the other albums we are still in the Cyberpunk realm – but this time the album has an Asian synthwave flavor. The album also featured a few retro 8bit Commodore64 classic covers such as International Karate and Last Ninja.
John Bergin has designed the album cover (Stranger Things, DRIVE, Mr. Robot).
The TRIADS album were really well received with 5 stars in the music magazine GAFFA – and it went no.1 on the Danish iTunes Electronic Album Chart at the release. It also debuted in the top20 on the Danish Vinyl Chart.
The track NIGHTTRAIN is featured on the Spotify editorial playlist: RetroWave Outrun
May 3rd, 2019 Code Elektro released Never Mind the Solar Wind (NMTSOW)
The album has been one of the most successful and well received album to date.
This time the overall theme is about space and exploration of this. The focus is optimism, curiosity and imagination – just like in beginning of the space age (1960s).
There're a few spoken lines in every track. Combined they tell a story about a cosmonaut on a journey out in space – and also how to find your way home again (the text is printed on the vinyl inner sleeve).
John Bergin has designed the album cover (Stranger Things, DRIVE, Mr. Robot)
In 2021 Code Elektro released a live album for the first time. And it was very well received by fans and critics all over the world.
It's almost kind of a "greatest hits" album with the most popular Code Elektro songs.
Code Elektro performed the show with a live band (drummer and guitarist). The reason for this was to blend the electronic world with a live setup to get a more groovy live feel and give the audience a more "classic" and concert experience.
(The live show and live album have been supported by Koda Kultur, Musikpuljen and DPA. THANK YOU!)
2022: Code Elektro – LIVE at Saturn XXXVIII (Cassette only)
Cassette only release (VERY LIMITED).

Dark Side (Side A): a collection of live tracks recorded at a packed venue in Denmark.
Far Side (Side B): Live recorded synthesizer sessions by Martin Ahm Nielsen from January to May 2022.
Code Elektro: "The idea was to make an underground
release with some rare recordings and live improvisations. I had some amazing
recordings from my live shows – and I also wanted to make something that was a bit more raw than a "typical" Code Elektro release. It reminds me of when I
started making music and playing in bands and I wanted to do something in that spirit. Remember back when cassette tapes were a thing?"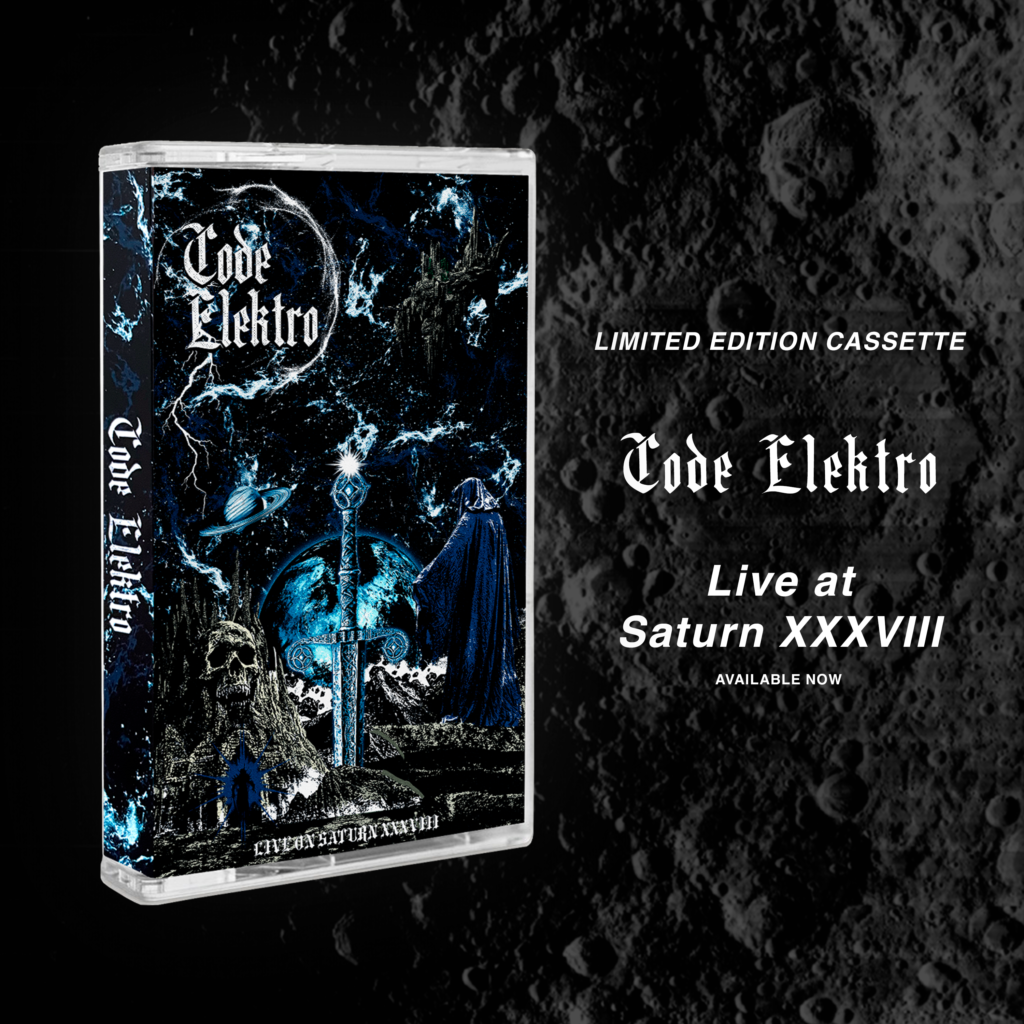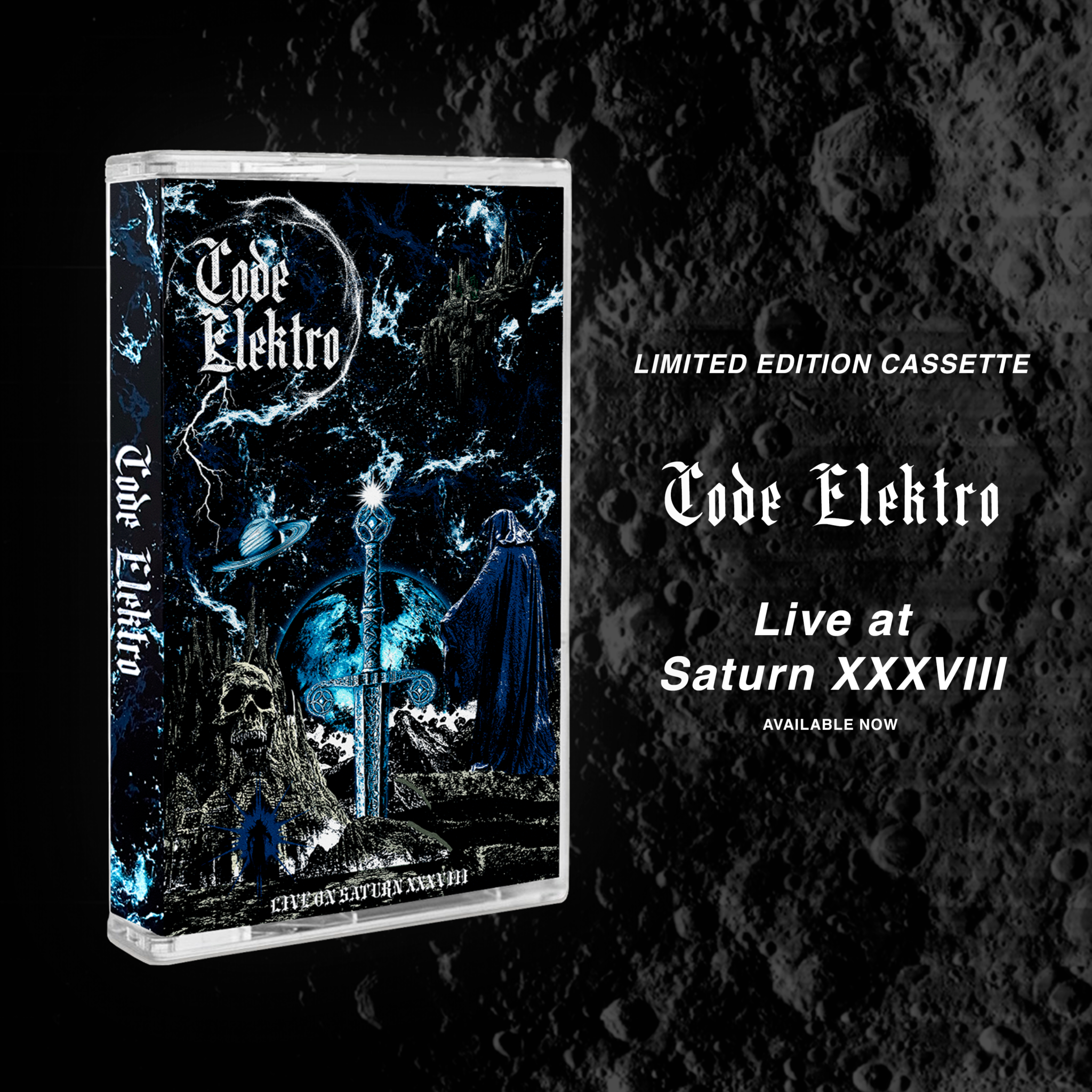 DYNAMIC SOUND and Collaboration
Code Elektro has partnered with Nordic Dynamic and Peter Lyngdorf (HifiKlubben) about sound quality and dynamics. The vinyl version – and a special Nordic Dynamic version – both have more dynamics and better sound quality, which otherwise is not possible on traditional platforms such as Apple Music and Spotify. This allows the music to have an extra form of natural texture and extra musical depth – although the sound universe is electronic.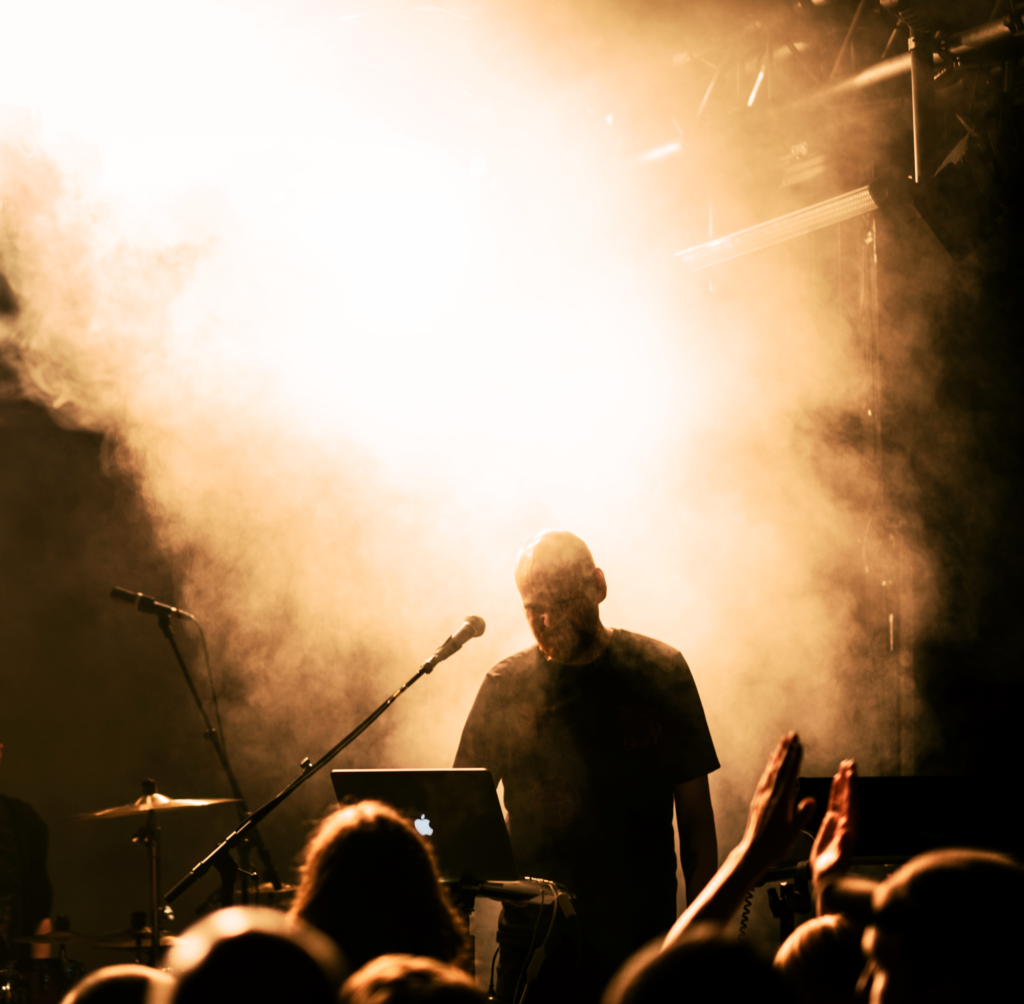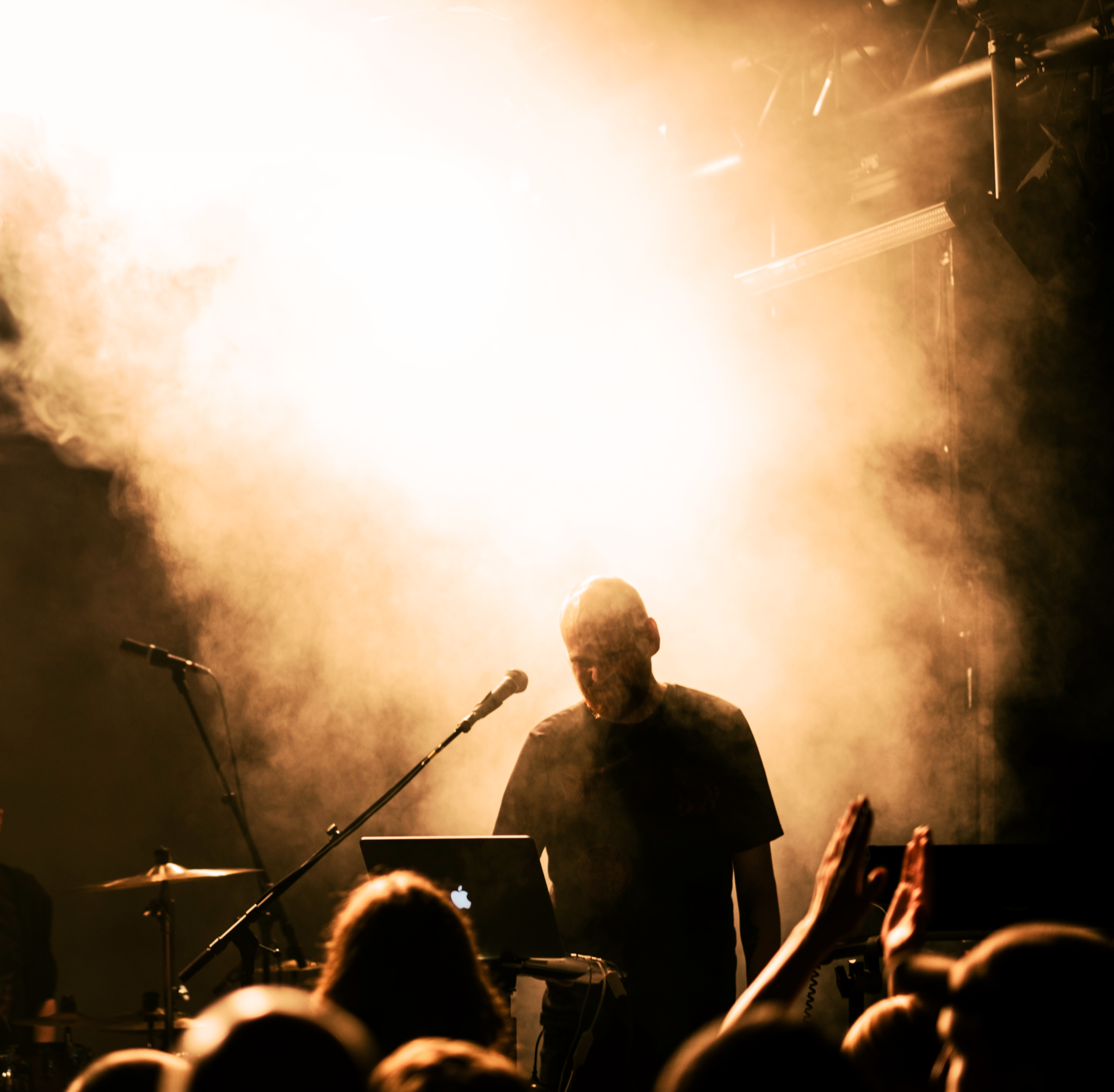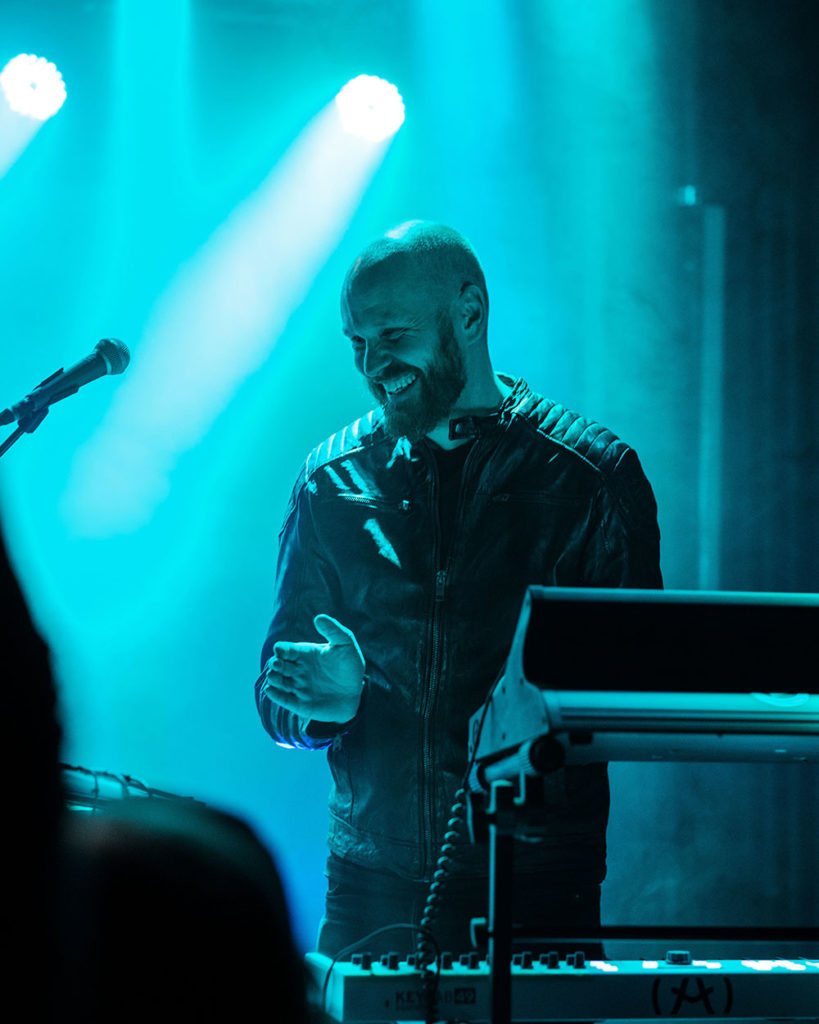 Behind Code Elektro
Code Elektro is Martin – and Martin is a huge fan of science fiction, synthwave and cyberpunk – so he has been working on this album in between projects for a few years. With sonic references like Blade Runner, John Carpenter, Daft Punk, S U R V I V E, among others Code Elektro's main focus is trying to create lots of images in the head of the listener – from drama to suspense to beautiful atmospheres.
As much as Code Elektro is an artistic outlet for Martin, it is also a fan project from one Sci-Fi fan to others.